Print My Blog 3.18.0 comes with another print-ready PDF design: Haller Tabloid. It has a compact, multi-column layout that minimizes white space, large images that span multiple columns, and a typical page header including the publication's name, date and issue number.
Haller Tabloid is a print-ready design so it's intended for printing to paper, but can also work for reading from devices.
The design is included for free with the free plugin, so anyone can create test PDFs to see how it works. But to get the most out of it you'll need a paid license to create watermark-free PDFs.
The Haller Tabloid design can simplify the process of creating a digital-and-print magazine. Just publish your posts as normal to the website, and periodically create a monthly print issue using Print My Blog with the Haller Tabloid from the same posts. Notice a typo or need to update the text? Changes to the posts affect the print issue too.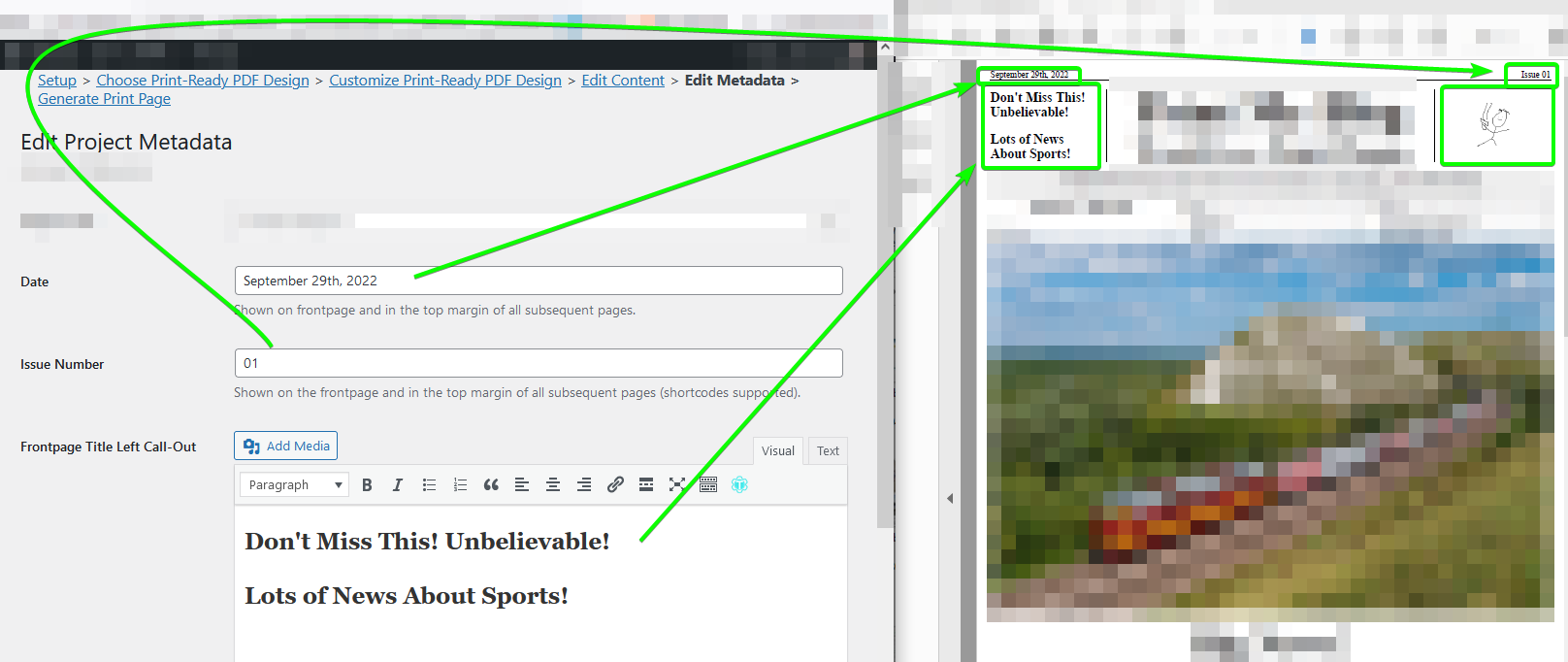 Some highlighted features of the design include:
the frontpage compactly fits the publication's title, date issue number, and call-out areas, followed immediately by articles (with no pagebreak)
the top margin of every page repeats the publication's title, date, issue and page number
text fits in columns and wide images span multiple columns
Read more about Haller Tabloid design in the user manual.