Print My Blog (PMB) now integrates nicely with WordPress' most popular translation plugin, WPML. Together you can create books and documents in many languages with a click of a button.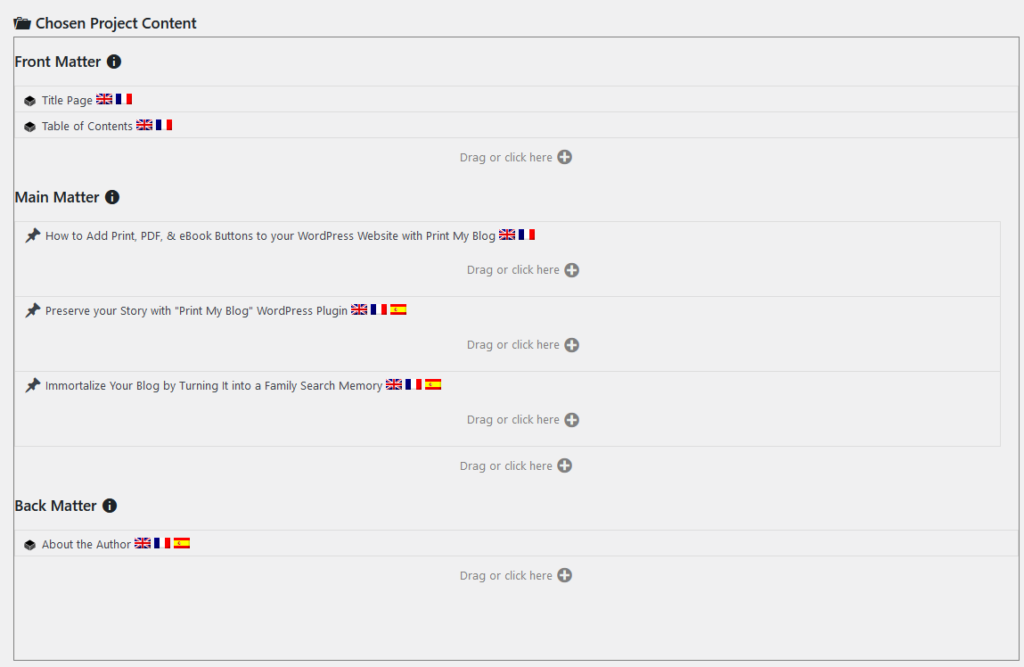 On the surface, the integration is very simple:
use WPML as normal to translate your posts and pages into other languages
create a project in PMB and add content to it as normal (using your site's default language)
when generating the print page, choose which languages you want to create
if needed, translate the project's metadata (like title and subtitle) and design (usually dynamic content like automatic footnotes and page reference text)
generate the print page and the PDF in each language
So yes, this means you can use PMB to not only generate books and documents in multiple formats (eg a print PDF and a digital PDF) but also multiple languages (eg English, French and Spanish) without ever copy-and-pasting anything.
And when content on your website/book is later updated, WPML can either automatically translate it for you, or you can find the parts of a project whose translations need updating (instead of searching through massive word document in another language!)
For more details on using WPML and PMB together, please read Translating Projects with WPML Plugin in the user guide.
If you use WPML, please let me know what you think and how you're using it with PMB. Best wishes making your content accessible to more people!