This is the 31st monthly report for Print My Blog (PMB) WordPress plugin.
What Happened This Month
Plugin Stats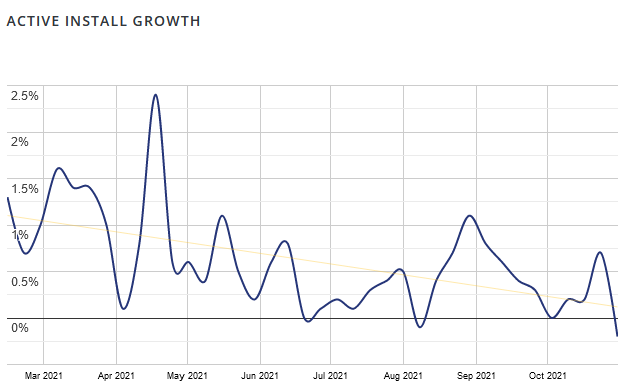 Mailing List Stats
Stats from my MailChimp mailing list.
Website Visits
Stats from my site's Koko analytics (don't need no Google Analytics, thank you!)
Freemius Stats
Freemius gathers other stats about sales and sites using the plugin.
I've removed the "Uninstall Reason" from the transparency reports as it's actually an aggregate of all uninstalls ever, not just the ones from this month. So including it each month doesn't seem very useful.
Business Stats
Hours:

117.75 (+6) support
162.25 (+2) marketing
423 (+9) development
74 (+6) management

Expenses (Opportunity Cost): $28,974.40(+$580.65)
Expenses (Out-of-pocket) $150(+$15)
Income: $3,125.26 USD (+224)
Overview of What's New
The Details
Mayer Magazine Styling Improvements
A customer mentioned using the Mayer Magazine last month, so I revisited it and made a few improvements to its look. Most notably:
remove lines at the end of sections in front matter (they weren't necessary as front matter takes up the full page width and always starts on a new page)
justify text in the main matter columns to give it a cleaner, more magazine-like look
smaller page margins so more text can fit on the page, like most magazines do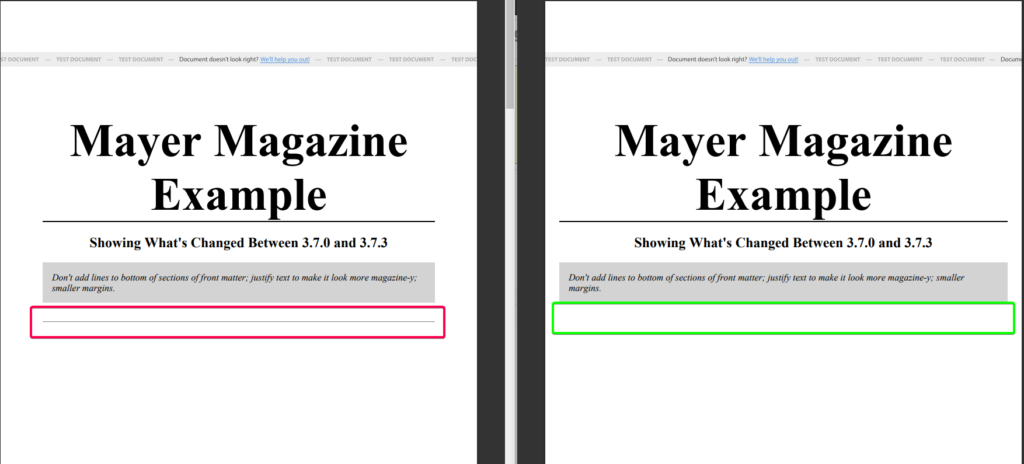 What do you think of these improvements? Anything else you'd change?
Use-Case Interviews Began
I'm starting to do interviews with users to share how they're using PMB and then sharing their answers to give others ideas of how they can use the plugin. This is directly inspired by Freemius' interviews with WordPress plugin and theme developers and Pressbooks' directory. I expect to publish the first one next week. Stay tuned!
WPML Integration (In-Progress)
While preparing the upcoming use-case interview, I was reminded the customer was using the WPML plugin to translate their website and book made with PMB. WPML's staff were kind enough to give me a free development copy of their software for integrating with, so I tested it out.
I discovered PMB mostly worked with WPML, but I saw plenty of opportunities to improve. I'm nearly done, but there are a few last items that aren't-quite-perfect and which aren't too easy to fix. I think I may just release it with those oddities (there are workarounds) and gauge interest before spending more time on them. Expect those to be released in the coming weeks, too!
Duplicate Posts as Print Materials (In-Progress)
Another customer has been using the Yoast Post Duplicator plugin to copy posts, make them private, then do all their tweaking to the private post and then including the tweaked version in their book. I wanted to make that process easier, so am adding buttons to duplicate posts as print materials.
Adding the buttons wasn't too hard—actually, it was a fun technical challenge. But after adding it, I had second thoughts about it.
I really think users should use PMB's special CSS classes to customize posts in printouts, not creating entire duplicates of the posts, in order to avoid maintaining two copies of the post. For example, what if you find a typo in the post? If you've created a copy of the post for your book, you've now got to remember to fix that typo in two places. Additionally, I'm afraid users will get the original post and the duplicated print material confused.
What do you think? If you were creating a book from your WordPress posts and wanted to make a handful of tweaks to it only for your book (but not make those tweaks to the post on your website), would you rather:
duplicate the post, and make all the changes to the duplicate (remembering that if you find any typos or want to update the content later, you'll now need to update it in two spots)
modify the original to have some parts only appear in the printout and some parts only appear on your website (so typos usually only need to be made to the one post)?
Thinking Out Loud
I admit this month was pretty slow for me with PMB. My day job has been pretty busy lately, as I've been wrapping my head around all sorts of Microsoft Azure, Intune, and IT-support stuff. Usually, I would really dislike dealing with all that, but it has an immediate use so it's actually been interesting for me. I think that's sapped some of my creative juices too.
What's Next?
I really, really want to get going on making ePubs.
Feedback on the "Duplicate Posts as Print Materials" would be really appreciated, as I'm debating whether it will be a good feature to unleash on users or if it will just make things more complicated.