Now is your chance to get a major discount, or even a free lifetime license, to Print My Blog Pro by becoming a Founding Member.
I'm developing a pro version of the WordPress plugin Print My Blog which will help in creating professional quality books and documents from WordPress posts, so you can write a blog, eBook and manuscript for a printed book all at the same time!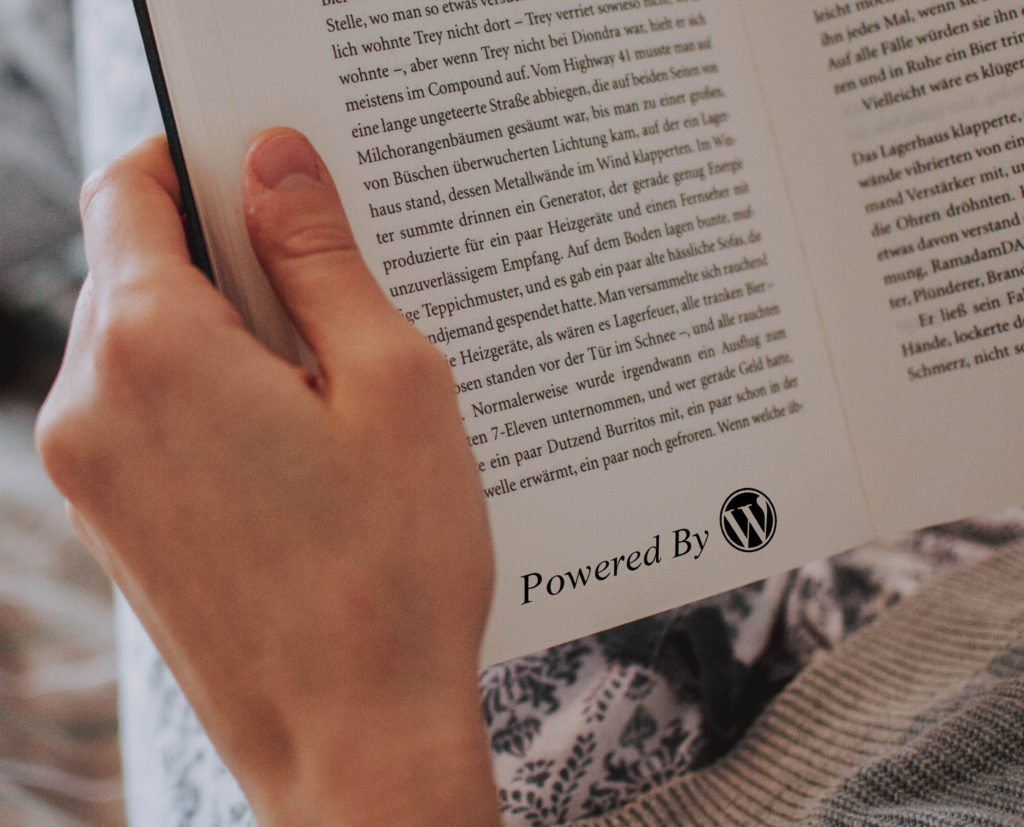 But before I build the pro version, I need a group of "founding members" for whom I will tailor it based on their feedback. And to say "thanks", the first 50 founding members can qualify for a free lifetime license! (Those who sign up later will also get a major discount.)
If that totally sounds like you, use the signup form right now.
More Details
Well that's the gist of it, but here's the answer to some questions you might have.
What exactly will Print My Blog Pro do?
It will add some major improvements to the WordPress plugin Print My Blog which you can already get for free on WordPress.org. That free version already helps you make a paper, PDF, or eBook copy of your blog, which is especially useful for sharing posts offline, and making a low-tech backup in case your blog is ever taken down.
A few people have used it to make a book from their blog, but it doesn't produce something good enough that you could sell it on Amazon or anything. Others have used it to make a PDF of course materials, but they needed to make some coding modifications to it. And others want lots of other features that the free version struggles to provide.
So, the pro version will address those deficiencies. Here's some things it could add:
Automatically replace hyperlinks with page references within the book
Automatically add a table of contents with page references
Customizable templates
Support for content other than posts and pages (eg course materials, WooCommerce products, and other custom post types)
Improved layout of images to avoid whitespace
Generating eBooks with no dotEpub credit, proper chapter divisions, and images included
Better integration with other WordPress plugins
And lots more. But which features should I make first? That's what the "founding members" will help me decide…
What Exactly will "Founding Members" do?
Founding Members will give feedback and advice on what to features to prioritize in Print My Blog Pro. They'll do that through:
Answering surveys (probably one a month for 3 months)
Participating in discussions in our Facebook group (or via email, for those not on Facebook)
Try the earliest versions and give feedback
I expect it will take 20 minutes of your time a week until the plugin is officially released after 3 months of development.
What do Founding Members Get?
A plugin they helped design to meet their document-creation needs for free (custom development like this can cost hundreds of dollars per hour)
Earliest access to use the plugin
A free lifetime license to use the software on a website of their choosing for life (ie, for as long as their website and Print My Blog Pro are around) or a major discount when it's released.
How do I Qualify for the Free Lifetime License?
To qualify for the free lifetime license you must do each of the following:
Be one of the first 50 people to signup and answer the initial survey
Join the Facebook group and participate about weekly there (or, if you're not on Facebook, email me and I'll email you important updates to which you can give feedback)
Answer each subsequent Print My Blog Pro survey until official release (one a month for 3 months)
I will email out plenty of reminders, so you won't forget. So if you're one of the first 50 to signup, and participate consistently, you'll get it. (Having said that, I don't want to irritate you: I'll make sure you only get relevant emails and you can unsubscribe with one click anytime.)
What if I Signup but Don't Qualify for the Free Lifetime License?
If you signup but don't meet the criteria mentioned above, no, you won't get the free lifetime license, but you will still get to buy Print My Blog a month earlier than the official release at a major discount (exact discount amount undetermined, and the exact price is also undetermined… that's one thing the founding members will help decide! But know it will be significant enough that you'll kick yourself if you miss out!)
How Long Will it Take to Make Print My Blog Pro?
First, we need to get the first 50 founding members to signup and fill out the initial survey. Then the timer starts:
A month later, an initial test version will be made available to founding members.
A month after that, an improved version will he made available to founding members.
A month after that will be the "early access release," that's when everyone else who signed up, but didn't become a founding member, will get a chance to buy Print My Blog Pro at a major discount.
A month after that the plugin will be officially released.
This Sounds Too Good to be True
Why would I give away free custom development and a free lifetime license to the first 50 users?
Their feedback will be invaluable in making the plugin really useful to all future users
I'm going to do the work anyway, so may as well do it with the advice of real users
The ongoing costs to me to give them a lifetime license will hopefully not be too onerous; if it "just works" my only costs will be hosting and couple other web services
Hopefully they will he so happy with Print My Blog Pro they'll share it with their friends and help get more users 😀
So, it's in my best interest for those founding members to fall in love with Print My Blog Pro. But I acknowledge my plan will probably need to adjusted, so this plan isn't a legally binding agreement. I may make changes to it, but I will try to do them transparently and fairly.
Also a "lifetime license" isn't necessarily the most expensive license tier (eg if there are personal, business, and enterprise tiers, it will probably be the personal tier) and the license will apply for the lifetime of the website it is registered for or the lifetime of Print My Blog Pro itself. Ie, it will not be an unlimited, top-tier license that I will support even if Print My Blog Pro turns out to be a financial flop. But hopefully you will find it generous enough to want to recommend Print My Blog Pro to your friends, and help make it better even after its initial release.
Can I Invite Others to become Founding Members?
Please do! If they're among the first 50 signups they will also be on their way to the free lifetime license, otherwise, they will still be able to get a one-time, major discount.
Feel free to use these buttons to share it:
Anything Else?
I've tried to be totally transparent about the plan for development of Print My Blog Pro. If you're ready to signup, here it is again:
If you have any questions, feel free to comment below or contact me. Let's be in touch!
.