This is my 3rd monthly transparency report for Print My Blog WordPress plugin.
What Happened in June 2019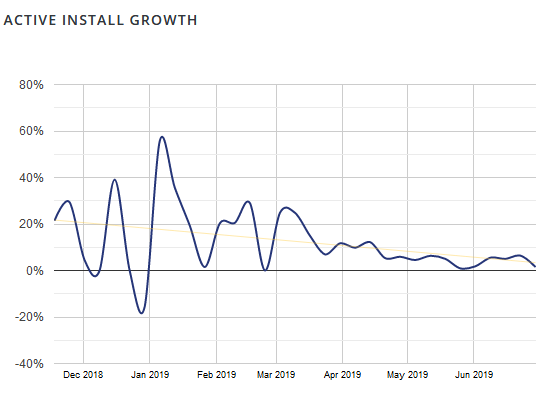 Hours:

18.5 (+3.5) support
26 (+3.5) copy writing
53.5 (+7) development
6.5 (+0) management

Expenses: $3588.91 (+470.40)
Donations: $40 (+0)
Downloads: 5, 771 (+1177)
Active Installs: ~500 (+100)
Languages: 3 (+1)
Five Star Reviews: 15 (+3)
Releases: 27 (+3)
Overview of What's New
Added More Donation Options (PayPal and mail-in Check)
Added Filtering by Dates
Added more print metadata (like what categories and dates were included in the printout)
Added Print My Blog updates to the "WordPress Events and News" dashboard widget
Translated into Spanish
The Details
More donation options
I updated the Open Collective page to give folks more options on how to donate. You can now send me a donation using paypal.me, or even mail a check to my post office box.
I added these options in response to magoo1958 noting that they would have liked to donate, but "only use PayPal online." And I think that's reasonable, I really dislike signing up for yet another service (in this case, Open Collective).
So far, this hasn't resulted in additional donations though. I think I'll be best creating a self-hosted website where users can directly enter their credit card information (or pay with PayPal or Stripe) and not need to sign up for a different service. I suspect I'll bother with that once/if active installs grows to 1000.
Filtering by Dates
Since version 1.9.0 of Print My Blog, instead of always needing to print the entire blog, you can instead filter posts by date. For example, only posts before January 1st, 2018, or all posts between February 1st, 2019 and March 1st, 2019.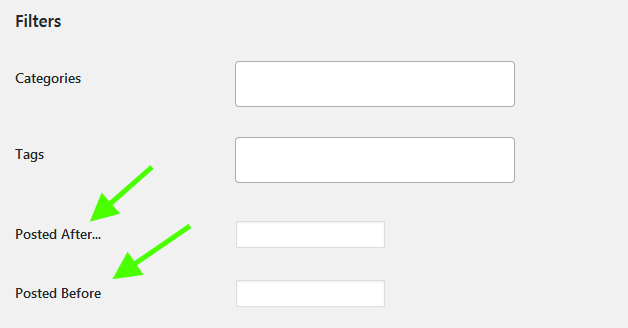 This has long been a commonly-requested feature, and I think it forwards the purpose of helping people preserve their blogs. (Eg, last year someone printed their entire 2 million-word blog, but their printer had an error halfway through, and so they found themselves dearly wanting this.)
It's also helpful for creating PDFs of reasonable sizes (eg, you could create a PDF for each year of your blog, which may mean they're a couple hundred megabytes each, instead of just one massive multi-gigabyte PDF). I hope to make a tutorial showing how that can be used in the future.
More print metadata
Because of date filtering, I thought it was basically necessary to help users differentiate between printouts for different dates. So now each printout also mentions the categories and dates included in the printout.
Adding News to dashboard
I've been writing these updates, and sending them to wpmail.me and tweeting them, but I realized the most important audience are the plugin users. So I figured out how to add Print My Blog updates to users' "WordPress Events and News" dashboard widget, like I've seen other plugins do. (My implementation actually reuses a ton of code from Updraft Plus). In order to be less intrusive though, I'm only included one post in the news area, and it's permanently dismissable.
So far, it doesn't seem to be terribly effective though. I think I've only seen one new view of last month's transparency report, even though almost 30% of 500 users have installed this latest version. Maybe it's a little too unintrusive?
Translated into Spanish
Users NobNob and Fernando Tellado put in the hours to translate the plugin into Spanish this month. I hope that will open up the plugin to a wider audience.
Thinking Out Loud
I'd like to get translating it into French moving along. I requested to become a Project Translation Editor for my plugin in French and Spanish (Mexico), but further followup is needed and I haven't gotten to that yet. I did learn each language has a glossary of terms (which I was thinking would be helpful while I was going through it in French). I recorded my findings about this on my post about preparing a plugin for translation.
Other than that, I we're going on a family trip tomorrow so things will be quiet for a bit. Thanks for reading!